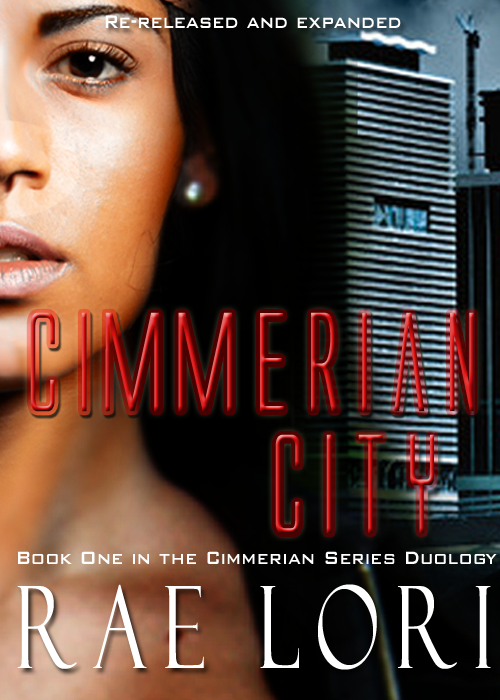 The future lies in the hands of the dying…
She lost the love of her life.
She lost her family.
Now she will lose the only thing left in her possession: her life.
Raven Blackheart is a young student who loses the will to live after her boyfriend is killed in front of her one night. She chooses death, only to reawaken to a world at war. No longer human, she is now a pawn in a game of power between corporations and pharmaceutical companies. A new race has been born; lethal creatures that are children of the side effects from 20th-century pharmaceuticals.
Earth is quickly becoming a wasteland and the vice president to the biggest corporation in the western hemisphere holds the key to her future.
The problem? The price may be higher than she is willing to pay.
A Sci-Fi Futuristic Thriller of the Future

Coming soon to Paperback & Hardcover
---
Continue the Cimmerian Duology
A Feast of Shadows (Coming Soon)
---
Reviews
"This is one story that has a high impact punch, a great plot that is fast paced and so intriguing that you cannot put this one down. Within the covers of this book you will discover a variety of crisis which is in the minds of everyone including global warming, war, violence, pollution, medical, pharmaceuticals and economical issues." –Terry South of 'Quality Book Reviews'
"CIMMERIAN CITY by Rae [Lori] is very appropriate for a world where corporations and pharmaceutical companies seem to be pushing for control of governments and the world, for money…
As Raven Blackheart travels through Los Angeles, we can feel both sympathy and empathy for her plight. It seems she is in a no-win situation. It is also frightening because it is so close to home. CIMMERIAN CITY ends leaving a taste for more of this new world information."  –Reviewed by alice Holman of The RAWSISTAZ™ Reviewers